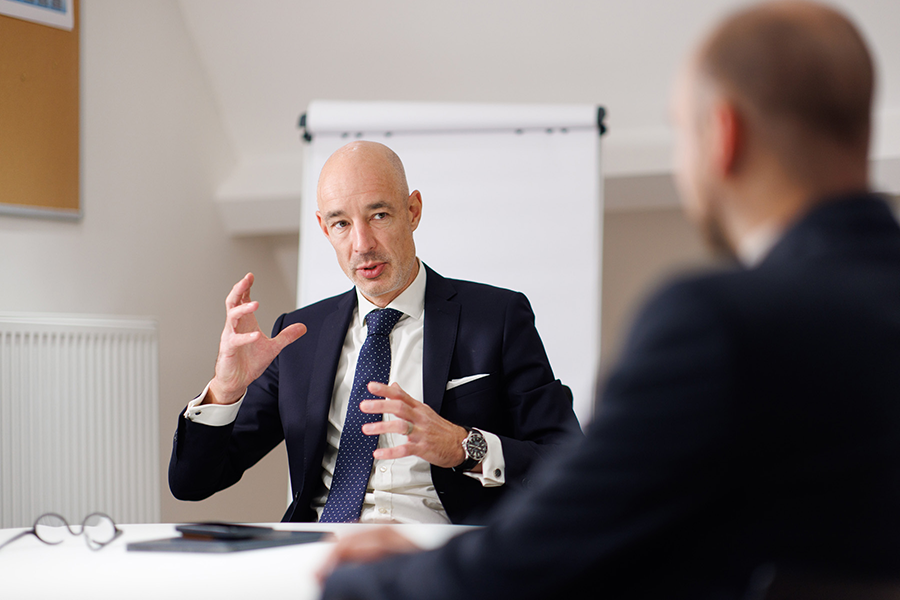 About Patrick Ference
Patrick has over 30 years of experience in corporate leadership and senior executive search with deep expertise in guiding companies through an inflection point of change (growth/expansion, turnaround, strategic shift, etc.). Focusing on assignments largely in the industrial sector including manufactured industrial products, industrial technology, electrical & electronic equipment, metals & mining, and consumer durables, he recruits senior executives within all of the major functions including CEO/President, Finance, Operations and Supply Chain, Sales, Marketing, Engineering, and Human Resources.
Contact Patrick Ference
Patrick applies a rare combination of direct corporate experience in metals, mining, automotive, electrical products, and industrial equipment with extensive executive search experience to serve clients and partners around the globe. With broad global experience, Patrick is also a sought-after advisor to senior executives, providing executive recruitment and organizational consulting services to small/mid-cap industrial clients, ranging from publicly traded to private equity and family owned.
Formerly Patrick was a Chief HR Officer for two multi-billion dollar NYSE listed companies and chief talent office for another publicly-traded company. His deep understanding of stakeholder needs in executive recruitment comes from a unique perspective gained in key roles spearheading operating company turnarounds and company-wide initiatives such as corporate strategy, goal/policy deployment, reconfiguring go-to-market models, international growth/expansion, acquisitions, and executive development and succession.
Patrick was awarded a Bachelor's Degree in Safety Sciences from Indiana University of Pennsylvania. He also completed a Corporate Executive Program at the Graduate School of Management at Rice University.